Threaded
body
cylinders,
double-acting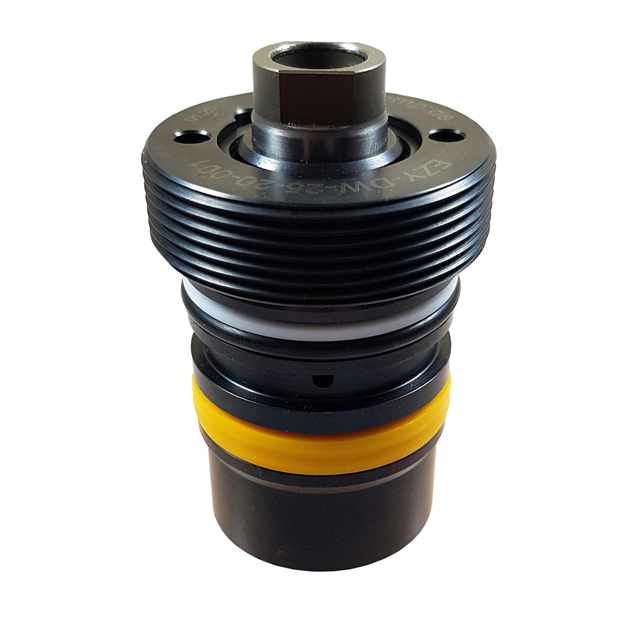 Flange plates (Accessories)
to fix the cylinder with four screws
Contact bolts
for screwing into the
internal thread of
the piston rod
(Accessories)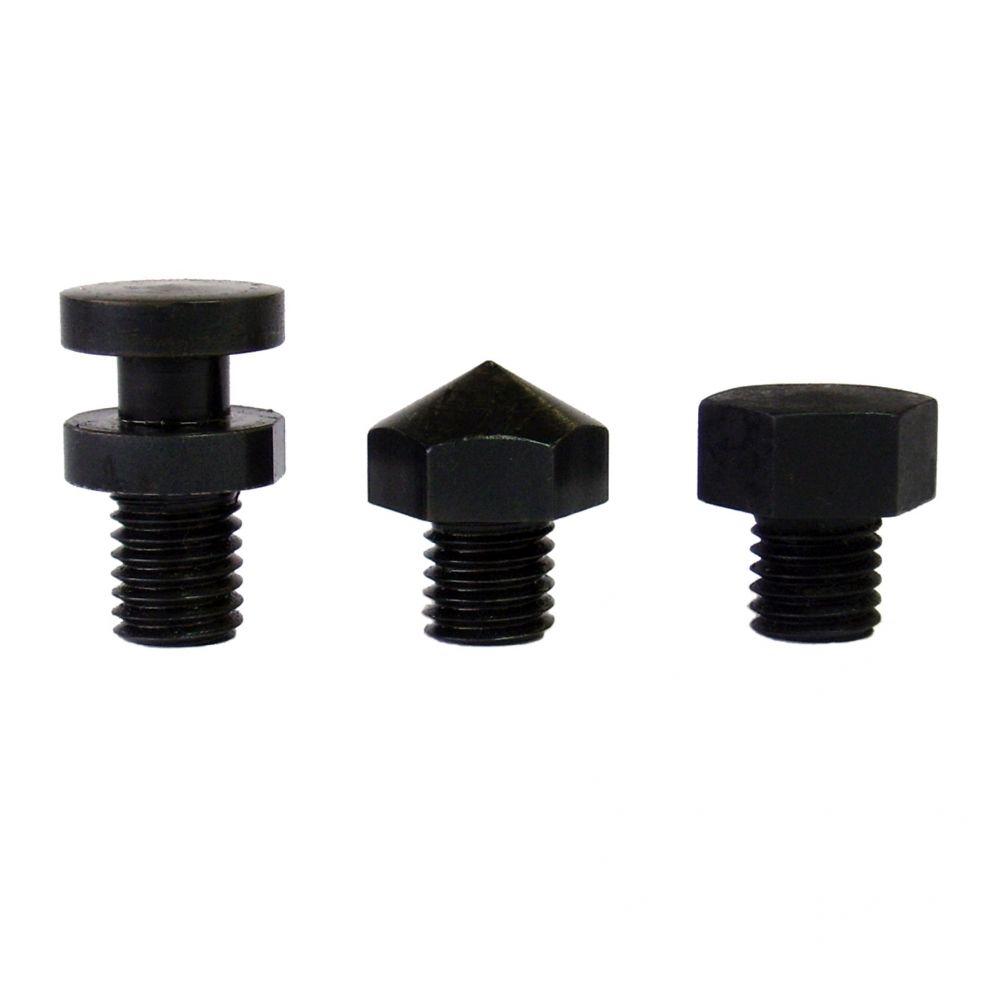 Description
This cylinder with double acting function saves space when built into fixture plates or into plates of plastic injection moulds. The double acting function makes cycledependant strokes possible when retracting and extending the piston. The operation times can be calculated from the possible flow rate of the power unit and the operated piston or ring area volume.
Unlike with single acting cylinders both stroke directions are power operated. On the piston rod end the cylinders are equipped with a retractable wiper made of NBR/FKM and an additional metal wiper. The metal wiper prevents the penetration of chips into the soft wiper and in this way the piston is prevented from jamming. This preventive measure protects the seals and increases the life of the cylinder.
no ingress of chips due integrated metal wiper

space-saving positioning possible

fully retractable housing

oil supply without pipe

varied for manifold application options

standard cylinders and special designs available on request

---
Operating
conditions:
Oil is fed to the inside of the fixture body by means of drilled oilways. Meticulous cleanliness is extremely important since drilling chips may damage the seals and cause leakage and the failure of the installation. The cylinder is sealed by means of an O-ring / support ring combination. Due to the compact design the threaded body cylinder does not have an internal stop for the return stroke, but uses the bore bottom of the assembly bore. For that reason the dimension for the installation depth must be adhered to absolutely. The diagonal feeds and cross-bores for the oil supply must be well rounded in order to prevent the seals from being damaged during installation.

---
Flange
plates:
The flange plates (Accessories) make it is easy to mount the cylinders with four screws.
The thread inside the mounting housing is not necessary.