Swing
clamps,
with
upper
flange
(A),
for
low
pressure
range


This hydraulic swing clamp cylinder operates as single-acting or double-acting pull cylinder, whereas part of the stroke is used to rotate the piston. The model with 0° swing angle operates only vertical as a pull cylinder. The swing clamp cylinders are equipped with a reinforced swing mechanism. To guarantee a long lifetime the cylinders have an integrated metal wiper as standard. For oil supply, the cylinders are equipped with threaded port and manifold connection with O-rings for drilled channels.
When ordering the swing clamp, the Zero position of the axis can be chosen in 30 ° steps positive or negatively up to 180 °. Right or left swinging models with 0° and 90° swing angle are available as standard. The special swing angles 30°, 45° and 60° are available on request. The allowed operating pressure is depending on the length of the clamping arm. Except from standard clamping arms also customer designed clamping arms can be assembled. The maximum operating pressure of 70 bar does not apply for each clamping arm length. For details about the allowed operating pressure, see datasheet 240-70.
---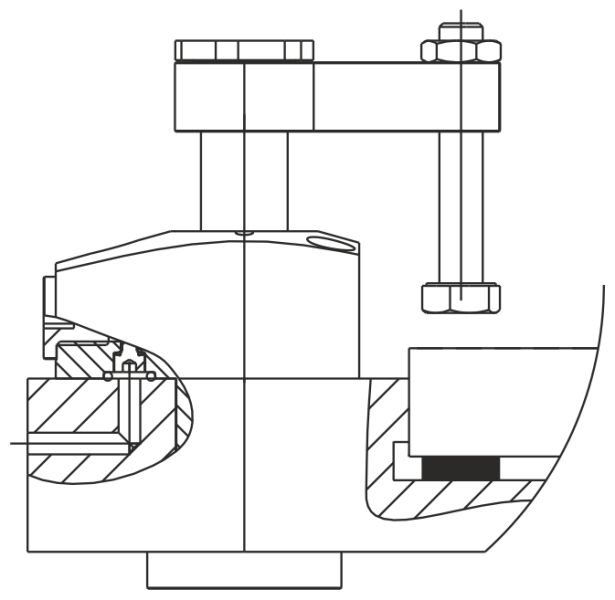 The threaded port connection or
the manifold connection with O-ring
can be used application-specific.

reinforced swing mechanism

compact design

long life of the seals

easy mounting of clamp arms

customer specific clamping arms can be mounted

standard and special clamping arms available
---
Design:

---
Clamping
arm
holder: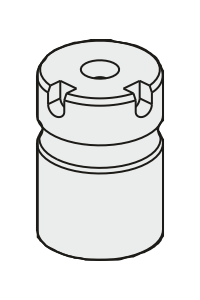 Cylindrical
holder
Clamping
arm:



pmin. 15 bar - pmax. 70 bar






0°, 30°, 45°, 60° and 90°






















pipe thread or manifold connection with O-ring

---
Data
sheet
(PDF):
---
Selection
guide: