Automatic
coupling
systems

Automatic coupling system
single, consisting of
coupling mechanism (AKM)
and coupling nipple (AKN)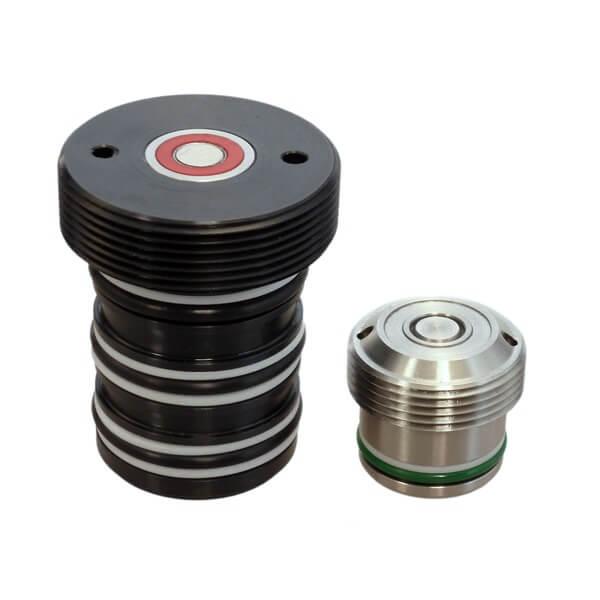 Mounting tool
for the replacement ot the system seal
at automatic coupling mechanisms
(Accessory)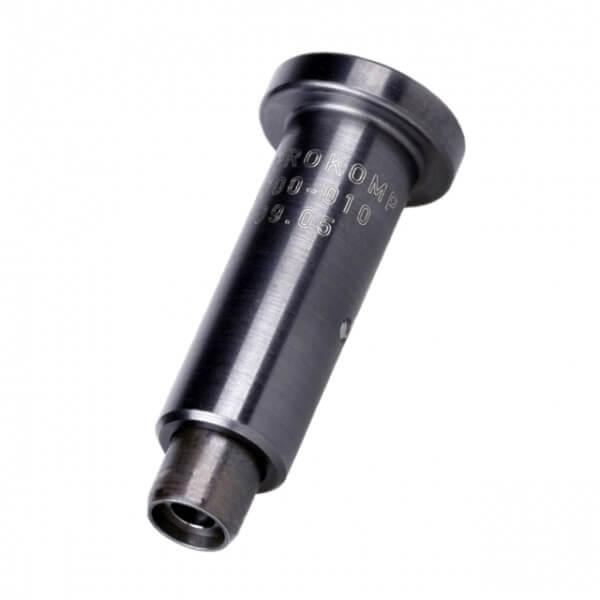 If there is no coupling stroke required or possible, this coupling system can be coupled separately by a control pressure. The gap between the coupling mechanism and coupling nipple can be 0.6 - 1.0 mm.
The coupling surfaces of AKN and AKM are frontally flat so that the user can positioning them in any axial and / or radial positions for coupling in accordance with the positioning tolerance. An integrated control piston A initiates the clamping stroke. It is possible to control individual couplings specifically. The control pressure A is to be supplied with the same pressure as the media pressure P. When the control port A is not pressurized, the AKM is set into the basic position. The maximum operating pressure is 350/300 bar. The AKM can be operated single-acting or doubleacting. If the AKM should operate single-acting, the port B must be used for housing ventilation. In order to increase the operational safety, the double-acting operation method is preferable.
patented coupling system

stainless coupling elements

no additional stroke required for coupling

selective control of individual couplings is possible

standard elements and special designs available

---
Functional
scheme:
Tool
clamping
fixture
increases
productivity
continually
The industrial users confirm useful value of the AKM far above other couplings. Heckert, for example, uses a hydraulic double-acting AKM in a special support of the HED large machining centre 1.000 to 1.800. It couples the tool axis in standstill, to apply hydraulic fluid on it or the tool. This means that the gap of approx. 1mm safely allows the rotation even during machining.
Before use of the AKM the experts in Chemnitz laboriously generated the coupling function using an additional moved axis with a stroke of 5 mm. Alternatively they had thought about a multi-channel rotating bush. However, the realisation of this idea was somewhat problematic, firstly, due to the high rotational speed and secondly because the required installation space was not available.
fig. a.:
Fixture block with automatic coupling mechanisms (AKM)
fig. m.:
The revolver with a total of 36 coupling nipples (AKN)
fig. b.:
Tool changer with revolver fixture for nine tools with 4 automatic coupling mechanisms (AKM) each





hydraulic pmax. 350 bar (ND 5) / 300 bar (ND 8)
pneumatic pmax. 3,5 bis 10 bar (ND 5).ND 8 by request



max. 12 l/minute (ND 5) / 25 l/minute (ND 8)



nipple:mechanism, min. 0,6 mm, max. 1,0 mm






plug-in and threaded body elements



for pressurized or depressurized coupling



hydraulic oil / compressed air


---
Data
sheet
(PDF):
---
Designs:
---