Built-in
pistons,
with
threaded
bushing

Built-in piston,
with threaded bushing,
piston diameter 25 mm,
piston stroke 40 mm,
sealing NBR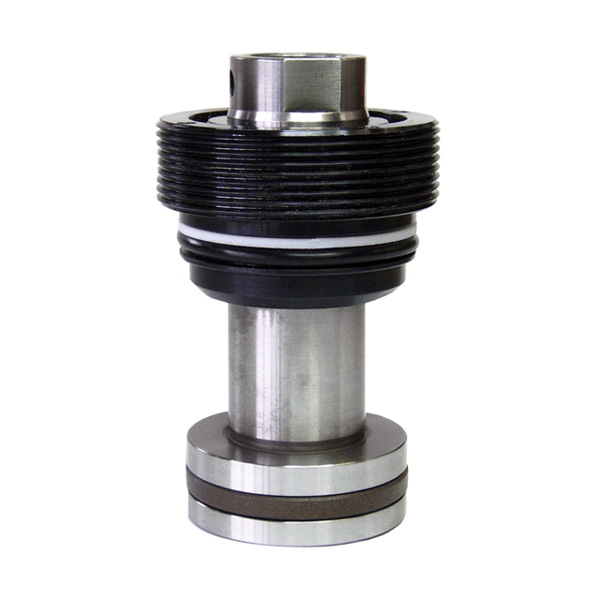 Built-in piston with threaded bushing
piston diameter 100 mm
piston stroke 40 mm
sealing NBR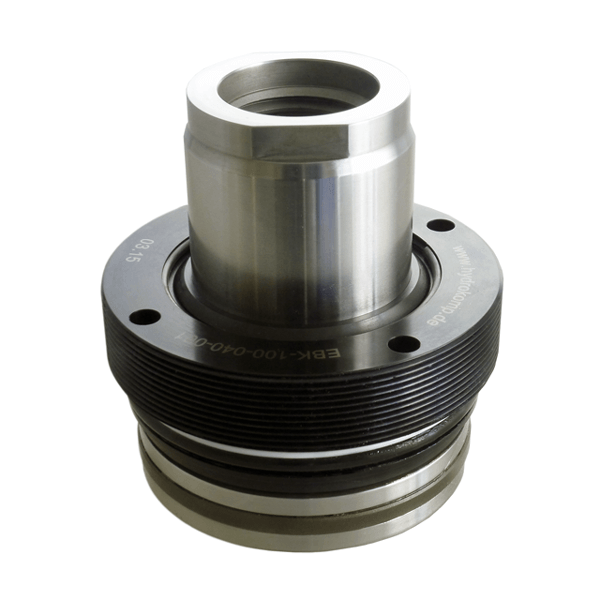 Contact bolts
for screwing into the
internal thread of
the piston rod
(Accessories)

The built-in piston consists of a piston and a threaded bushing and it includes all seals.
The built-in piston is a subassembly, which has to be integrated directly into the housing body. The housing body has the features of the cylinder housing. The advantage of this design is the minimized space requirement of the clamping or operating cylinders.
The threaded bushing is equipped as standard with a metal wiper as well as a soft wiper. The hydraulic oil is fed through drilled channels.
space-saving installation options

installation directly into the housing body

with soft wiper and metal wiper as standard

oil supply through drilled channels

standard pistons and special designs available

---
Operating
conditions:
The built-in piston operates hydraulically double-acting. This enables retraction forces as well as extraction forces to be generated. Use appropiate seals according to the temperature conditions. The dimensions for manufacturing and the tolerances for surface and dimensions must be complied according to the HYDROKOMP drawings.
After tightening the threaded bushing, it is necessary to secure it by using the supplied threaded pin. For this, a small thread must be fitted into the threaded bore of the bushing into which the threaded pin is screwed.








16, 20, 25, 32, 40, 50, 63, 80 and 100 mm



16, 20, 25, 30, 32, 40, 50, 63, 80, 100 and 160 mm



from 2 kN at 100 bar up to 392 kN at 500 bar






NBR -10°C up to +80°C, FKM up to 150°C



soft wiper and metallic wiper


---
Data
sheet
(PDF):