Ball
coupling
elements


Ball coupling elements from HYDROKOMP are manufactured from stainless materials.This enables the elements to be used for all fluids and gases, that are non-aggressive.
The ball coupling elements should be used in situations with limited spaces and low coupling intervals. In case of higher coupling intervals our standard coupling elements (datasheet 100-3) should be used, because they have no leakage during the coupling action.
The coupling action must be performed while the system is not under pressure, as the system seal must be compressed before pressurizing the canals.
Important to note is that the single elements can be pressurized, for instance in a closed circuit, but not during the coupling action.
stainless materials

space-saving installation

sealed with ball

transmission of non-aggressive liquid and gaseous mediums

flat profile

close to no contamination in the system because of system seal

the frontal contour enables easy cleaning, failures due to contamination are minimal

---
Operating conditions:


Coupling nipple and coupling mechanism must face each other coaxially before the coupling process starts. The base plates of both elements must be guided about 0-1mm before the contact of the two balls. The radial positioning tolerance shall not be exceeded.
The coupling force between coupling nipple and coupling mechanism, resulting from the hydraulic or fluid pressure, has to be compensated positively from the outside.
The axially placed O-ring acting as a front seal, protects the system from contamination. Keeping the face surfaces in a clean state is critical. Water or air can be used for cleaning.
The single elements are sealed with a POM insert, which holds the ball in place. Moreover, an O-ring has to be placed on the bottom of the bore to ensure fluid tightness. The surface quality of the bore is a key factor for the elements to be leak free.


























---
Data sheet (PDF):
---
Design: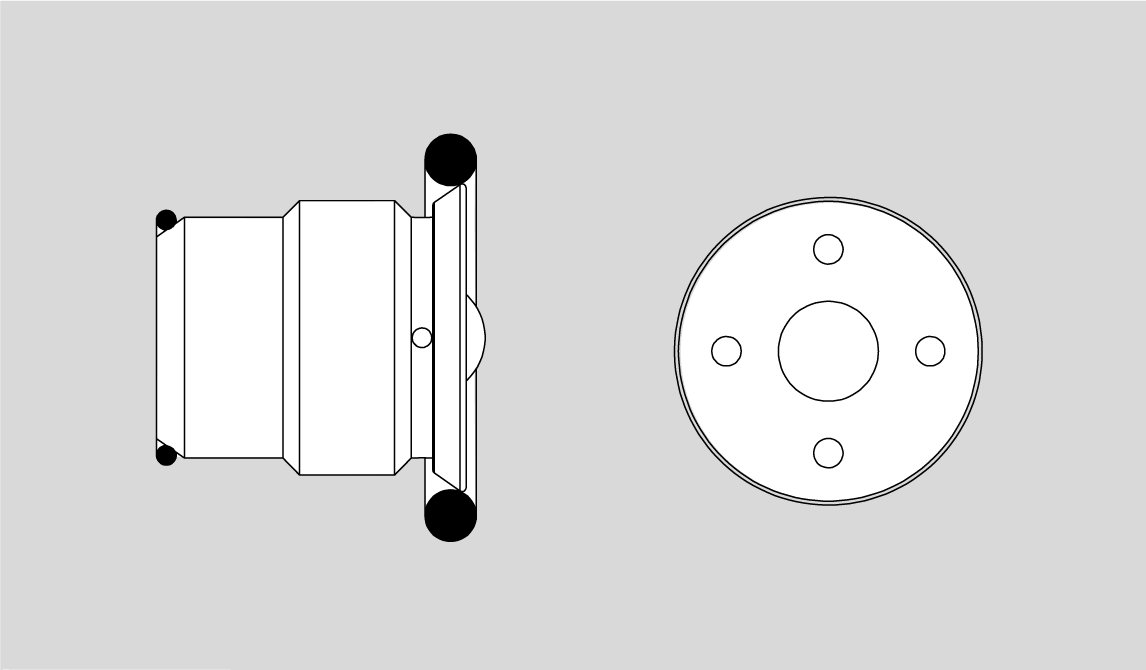 Ball
coupling
mechanism Screw-in
design
Nominal diameter: 3
Operating method
- depressurized coupling

---