Threaded
body
cylinders,
with
sealing
edge


Single-acting threaded body cylinders have to be screwed-in right into the fixture body. Theaded body cylinders have been designed for a maximum operating pressure of up to 500 bar. As standard, they are equipped with a wiper and a reset spring. The crowned piston rod in combination with the compact design guarantees space-saving installation in the fixture. Bores allow for easy feed of the pressure medium without exposed feed lines and external screwed connections. An integrated reset spring pulls the piston back into the non-pressure initial condition. With retracted pistons the threaded body cylinders can not be charged.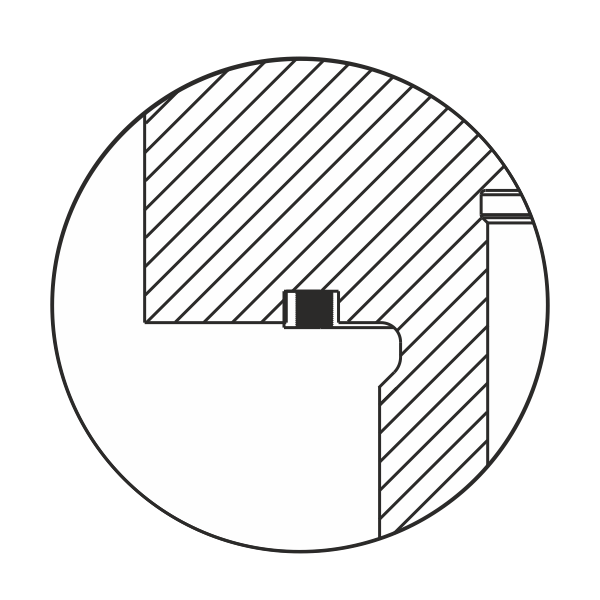 Sealing:
Threaded body cylinders by HYDROKOMP are metallically sealed by the sealing edge profiled to the cylinder. For that, a rectangular face grinded mount surface within the fixture body is absolutely essential.
Threaded body cylinders with a piston Ø of 32 mm are sealed by a sealing edge (see figure).
sealing by metallic sealing edge

spherical piston surface

with integrated wiper

space-saving installation

oil feed without piping

standard cylinders and special designs available





single-acting with reset spring









from 0,5 kN at 100 bar up to 40 kN at 500 bar








NBR -10°C up to +80°C, FKM up to 150°



---
Data
sheet
(PDF):